CIFF Guangzhou 2022
23-05-2022
TUTTI-CIFF 2022 Guangzhou
We have witnessed the 4-day China National Fair (Guangzhou) come to a successful end!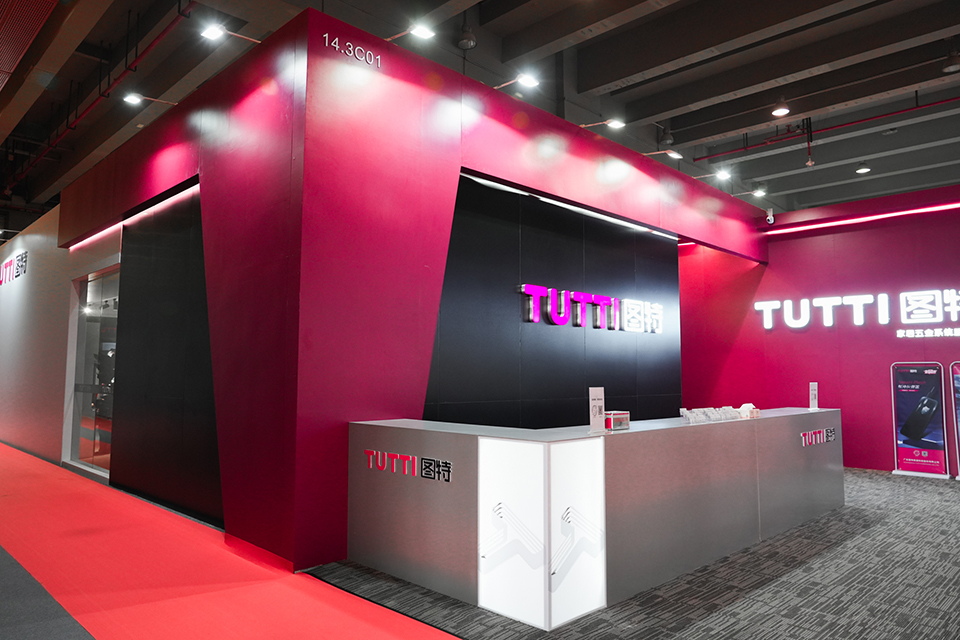 Tutti, as one of the top brands in furniture hardware, attracts many medium's attention on exhibition, with popular products presented, its design and highlights spread widely.
In the future/following days, we will build up strength and energy, and be committed to a one-stop service (for consumers) to mostly facilitate people's lives.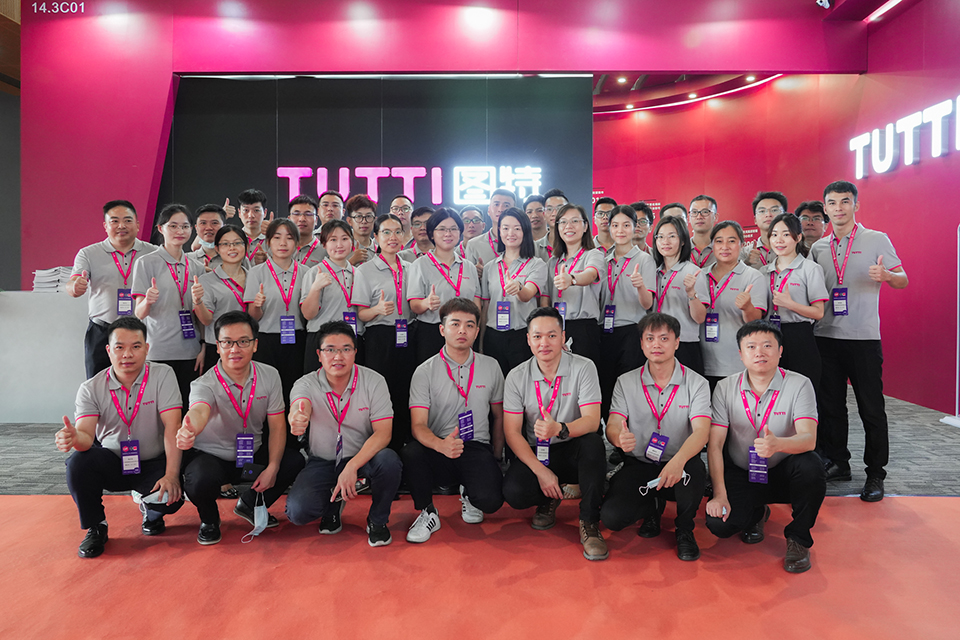 01
Immersive exhibition hall, a new viewing experience
Tutti boasts a 476-square-meter booth and creates an immersive showroom with a new design, bringing visitors a more comfortable and perfect experience in all respects.
When speaking of design, we focus on the integration of product and scene, with unique light and shadow, scientific layout as well as multiple displays, the hardware products, and usage scenes can be perfectly presented, providing easier access for the tourists to feel high-quality goods.
02
Tutti displayed a lineup of spaces such as dining room space, kitchen space, bedroom space, wardrobe space, bathroom space, etc. The new Smart Push rebound buffer got popular among crowds.
As one of the top brands in furniture hardware, Tutti's development has caught the eyes of the media. During the exhibition, Liu Xin, the channel director of Tutti, was interviewed by China National Expo (Guangzhou) and other media, he introduced Tutti's involvement at this exhibition, and shared the design concept of its booth and new product highlights. To do so is to make more exhibitors know about Tutti and choose Tutti.
This exhibition has ended successfully, In the future, Tutti will continue to embrace development and innovation, be committed to one-stop-service for consumers, and mostly facilitate people's lives.